ELEKTR

NIKA
Founded in 1952
More than 60 years of
experience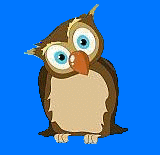 Long-term relationship
with our customers
xDSL Service Tester & Troubleshooter EX 30M
Main Features
■ Remote controlled modem for the installation & maintenance of DSL lines
■ Complete test solution for ADSL, ADSL2, ADSL2+ and VDSL2 services.
ADSL Compliance
■ G.992.1 (G.dmt)
■ G.992.2 (G.lite)
■ G.992.3 (ADSL2)
■ G.992.5 (ADSL2+)
■ Reach-Extended ADSL (RE ADSL)
VDSL Compliance
■ ITU.T G.993.1 VDSL1
■ ITU.T G.993.2 VDSL2
■ Supports 8a/b/c/d, 12a/b and 17a profiles
■ Supports VDSL band plans: 997, 998
■ UPBO (Upstream Power Back-Off)
■ DPBO (Downstream Power Back-Off)
Bridge & router mode
Different type of WAN connection tests
■ IPoE, PPPoE, IPoA, PPPoA
Measurements and displayed information
■ Actual bit rate (downstream/upstream)
■ Line capacity
■ Visualization of SNR /Hlog /QLN /bits /per tone
■ Transmitted power
■ Line attenuation
■ Line alarms (LOS, LOF, LOP, LOM)
■ Line errors (FEC, CRC, HEC)
■ Data throughput test
■ IP ping and trace route tests
User interface
■ The EX30MC android application controls the EX 30M modem through Bluetooth connection.
■ The application compatible with 4.0 or higher version of android running on a tablet or smart phone.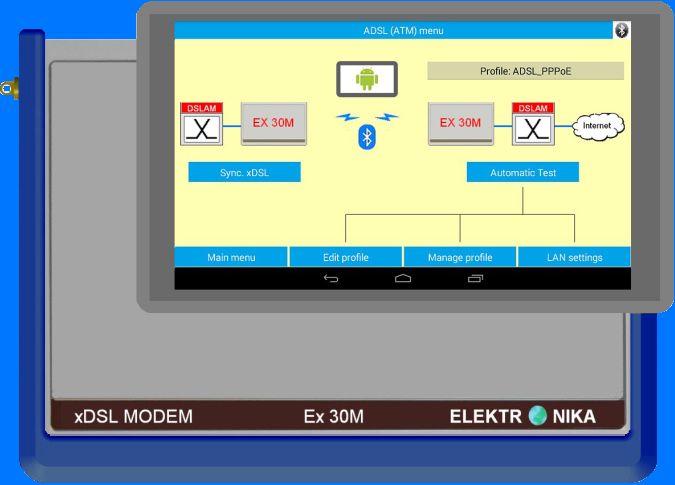 EX 30M is an excellent tool
to get the proper diagnosis.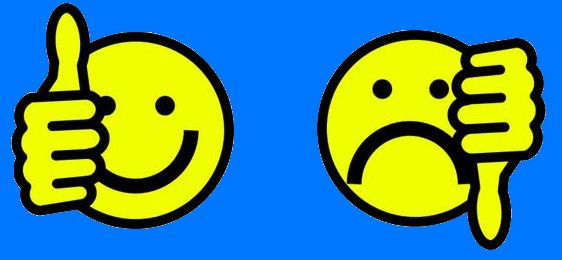 Pass
Fail